5 Easy Ways to Level Up Your House Party
How to Level Up Your House Party
So you've hosted and visited a couple of house parties. Now, you've decided that it's high time you take your shindigs to the next level. You want your upcoming event to stand out – to be a celebration that your friends and family remember for a long time to come! Sadly, leveling up your house party isn't as simple as offering more drinks and food for your guests. You need a way to ensure that your shindig stands out!
Firstly, if you happen to have an extra couple thousand dollars to throw around, you probably don't need these tips. If you have the cash to spend on an exotic location, private DJs, and catering, your party will be memorable by default. Unfortunately, chances are that you're not willing to dedicate several paychecks to designing your event, which means that you need easy, relatively inexpensive ways to level up your house party! 
That's what this AUXGOD blog is all about: 5 easy ways to level up your house party. Let's get started!
1) Plan for a Late Night Snack
Any event worth visiting includes food. So you might be wondering, how can something as basic as snacks take your party to the next level? While it's true that food is a rudimentary aspect of party hosting, it's also very often overlooked by even the most experienced party planners. In other words, getting creative with how you offer food at your event is just as important as the food itself!
One super-easy way to level up your house party is to offer a late-night snack. As your guests consume more alcohol throughout the night, there's a good chance they'll develop a strong case of the munchies. Even if you offer some food at the beginning of your party, there's a high possibility your guests will get hungry again after a few hours of drinking, talking, and dancing.
The solution: A late-night snack! Offering a second helping of food a few hours into your party is a great way to make your celebration stand out. Although it seems like a trivial thing to do, your guests will appreciate it more than you realize. 
Your late-night snack can include any food you have available. But we suggest offering some hot, fatty foods like fried chicken or pizza to help your guests absorb their alcohol slower. This lets them stay buzzed while preventing them from getting sloppy drunk – the best of both worlds! 
Supercharge your party food game! Click here to read our AUXGOD Ultimate House Party Food Guide!
2) Pick a Unique Theme and Commit to It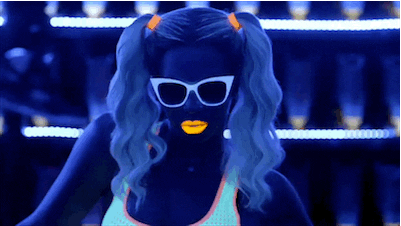 If you keep up with our AUXGOD blogs (you should because they're epic and the author is pretty cool), you'll know that we're huge fans of finding a killer theme for your party. Apart from leveling up your house party by making it interactive, simply having a theme for your event instantly makes it more memorable than a themeless party!
Once you've chosen your theme, you can level up your house party by committing and leaning into it. What do we mean by this, you ask? Go all out when creating your party's theme! For example, if your party's theme is futuristic, take the time to make sure the theme is vibrant. You can use LED light strips to create custom-lighting, food coloring to make your snacks look more exotic, and even include costumes and characters into the event!
All of these things will immediately level up your party and make it stand out from any other celebrations your guests might attend!
Need help picking a theme for your party? Click here to learn How to Pick a Party Theme, or click here to get our list of AUXGOD's Top 10 Party Ideas!
3) Redesign Your Furniture Layout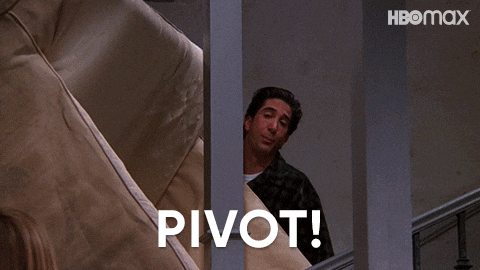 Unless you're the world's most popular person and you host a house party every night, chances are you don't have a dozen people occupying your living room regularly. As such, the furniture in your house probably isn't set up in a way that can accommodate a large gathering – just because the setup is right for you doesn't mean it's suitable for 10+ guests.
If you want to make sure that your guests can have fun at your party without worrying about tripping over decorations or stubbing their toes on furniture, you need to redesign your layout. Although this might sound complicated, there are really only three areas your house needs to host a successful party.
First, you need a place for guests to eat. Whether the snack bar is in your kitchen or on the dinner table, having a centralized location where your guests can get refreshments is a must. Not only does having a food area give your guest a reason to move around, but it also makes your post-party cleanup easier because most of the crumbs and spills will be in one place – not scattered around the house!
Second, you need a lounging area. Every minute of a party doesn't have to be spent dancing or getting rowdy. Sometimes, especially once they've had a few drinks, people simply want to sit back, relax, and have a calm conversation. Put some couches and chairs together in an area that's far away from the loud music. That way, anyone who needs a break from the shindig can come to the quiet area and relax with their friends!
Finally, any good party needs a dance floor! After all, what's the point of having music if your guests can't jam out to it? Clear out some space in your house by moving furniture and creating an open dance floor. Put your music speakers next to it, and you've got a party area where your guests can freely move around! 
4) Use Multiple Rooms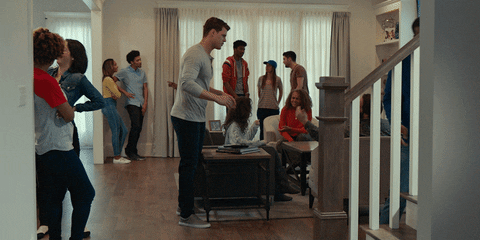 After reading the last tip, you might be wondering, "what if I live in a particularly cozy place?"
If you don't have lots of space to play with when moving furniture, don't fret! This next tip is for you! Despite what many party hosts believe, there's no rule that a house party needs to take place in a single room! One of the easiest and cheapest ways to level up your house party is to simply have it take place in multiple rooms!
This approach can be as straightforward as having separate rooms for the activities we mentioned in the last step. If you really want to take your party to the next level, you can even create a different theme for every room. That way, your guests can experience several unique vibes at your party!
In general, the more your guests move around your party, the more memorable it will be! Nobody likes to be stuck in the same room all night, so giving your friends a reason to walk around is an easy way to instantly level up your house party!
Hosting your house party in multiple rooms can get messy. Click here to read our AUXGOD blog on How to Party Proof Your House!
5) Feature Some Epic Party Activities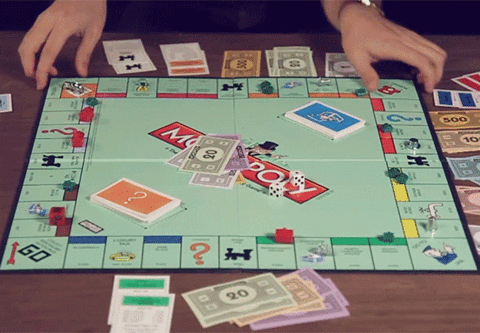 The last method for leveling up your house party is none other than including some good old party entertainment. Sure, hanging out and talking with your friends is fun, but adding party games and music takes your event to the next level. What's better than having music and games at your party, you ask? Combining both into a single epic party activity!
Introducing AUXGOD – the party game that's guaranteed to level up your next house party! It involves three teams of guests facing off and putting their music tastes to the test – finding out who has the best playlist once and for all. If you want to make some new memories with your friends and family at your next event, there's no better way than with an AUXGOD card deck! 
Ready to get started? Click here to visit our shop and order your AUXGOD deck today!
---