JUDGES' PICK A CARD
Create 3 teams. Each round, one team will act as the judging team and draw a question from the playing cards
TEAMS RESPOND WITH MUSIC
The two remaining teams will respond by playing their selected song against each other in an epic battle showdown.
JUDGES' AWARD POINT
The team with the best song is awarded a point by the judges based on our judging criteria.
The following round the role of judge rotates.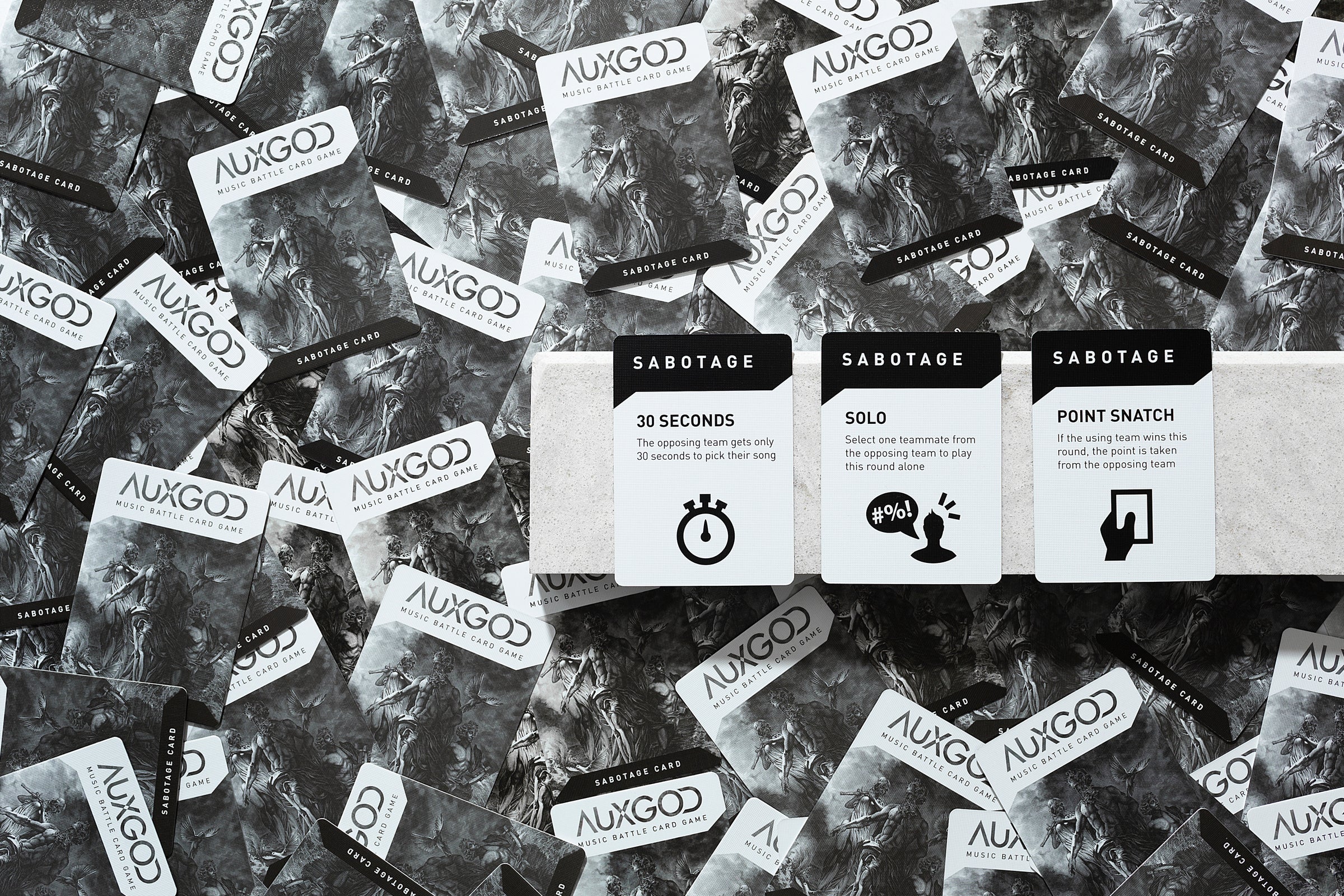 Attack other teams
Down a few points? Need help to make a comeback?! We gotchu! Use your Sabotage Cards against your opponent to give your team an advantage.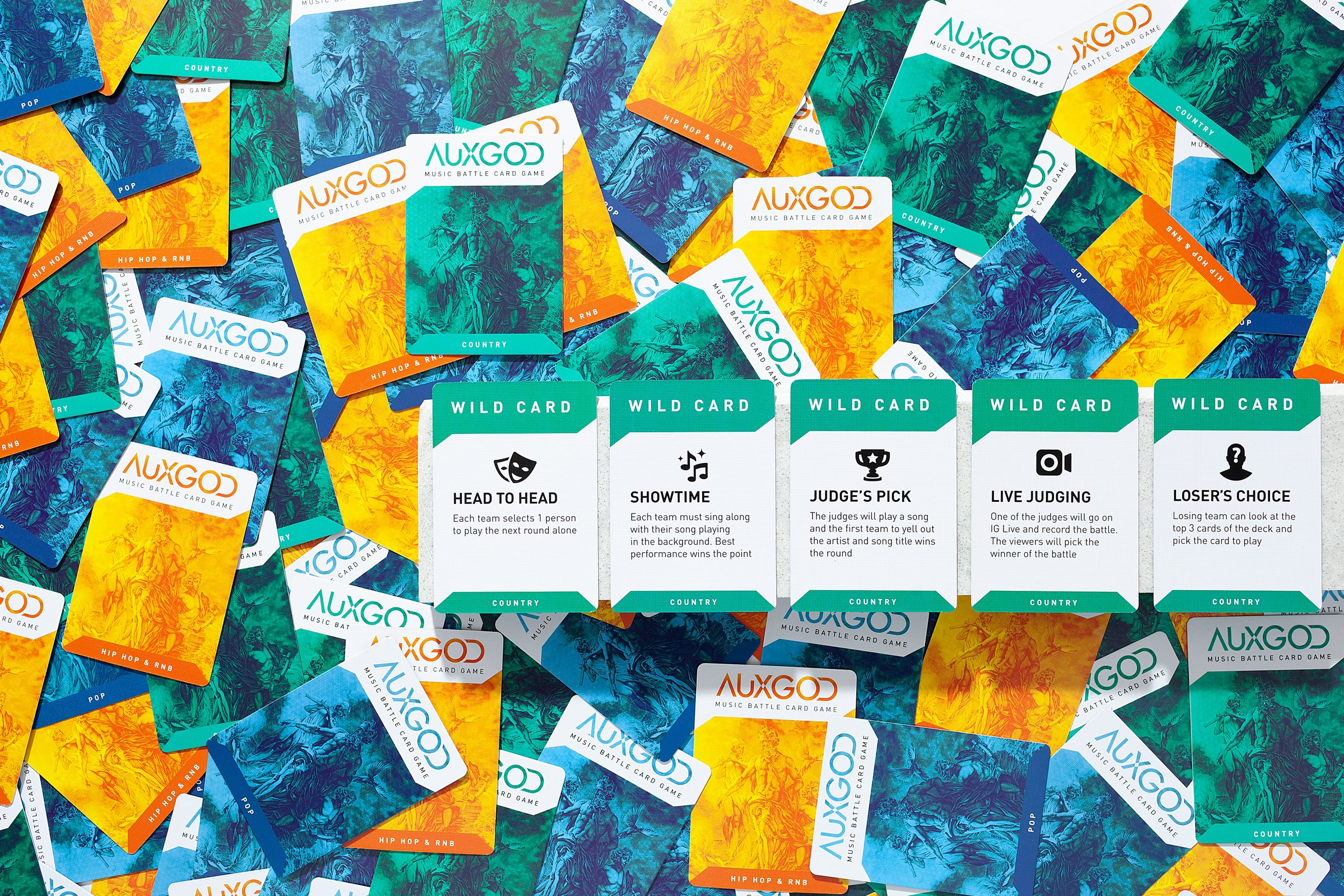 Switch IT UP!
Shuffle these into the deck. When you come across a Wild Card follow their instructions. For one round they'll change how the game is played.