The Ultimate House Party Food Guide
The best house party hosting food preparation tips for making your guests happy.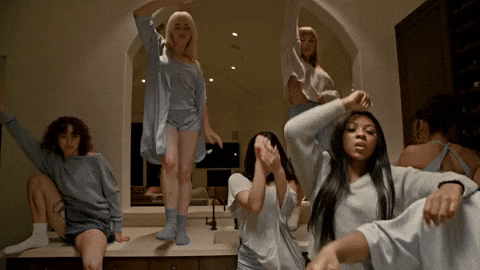 House parties are an incredible way to get together with your friends or family. You can have a house party for any occasion, but all of them have one thing in common: every worthwhile celebration includes food! 
Having food at your shindig is about much more than just giving your guests something to eat. Food is an amazing social aid, and is something that anyone – from anywhere around the world – can relate to. It's one of the simplest and most crucial requirements for survival, yet also an incredibly complex aspect of people's cultures and identities. In other words, a party without food isn't much of a party to begin with!
In this AUXGOD blog, we're bringing you the ultimate house party food guide! It includes everything you need to know before planning and preparing food for your next house party. From learning food etiquette and safety to understanding the delicate art of balancing food and drinks at your celebration, this house party guide has got you covered! Let's get started.
The Basics of House Party Planning, Etiquette, and Safety
Before you can start creating a menu or preparing food for your upcoming house party, we need to understand a couple of crucial aspects of party food planning. First, you need to figure out what type of party you're planning, as it will determine the refreshments you offer at your shindig. Next, we must cover a few principles of house party food etiquette and safety. Knowing that you're hosting a safe event will give you and your guests the peace of mind needed to enjoy the evening! 
Understanding Your Party Type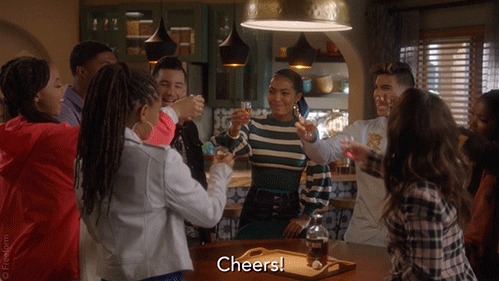 Not all house parties and get-togethers are created equal. From small, intimate dinner parties to vibrant large-scale shindigs, the type of party you're throwing will make an impact on the types of food you offer.
If you're hosting a small dinner get-together with friends (less than seven people), you can be more meticulous with your food setup, creating a plate for each person. On the other hand, once your party includes more guests, it becomes impractical to make a gourmet meal for everyone at the table. In that case, you'll want to pivot to a more casual buffet-style setup where guests help themselves and make their own plates. 
We'll talk more about creating a food setup to match your party type later in the guide. But if you're planning to host a party soon, start by determining the size and scope of your celebration; this will guide the rest of your planning.
Food Etiquette and Safety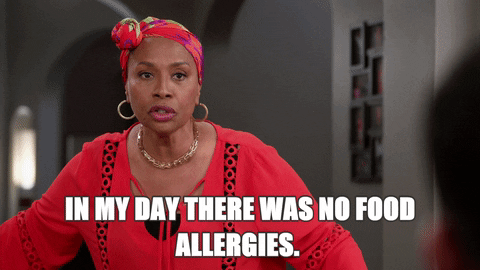 While on the topic of basic food planning, it's crucial to mention food etiquette and safety. Apart from the obvious safety measures you should use when preparing food (a clean environment, safe ingredients, washing hands, etc.), there are two other things to consider when planning a party menu: allergies and dietary restrictions.
An accidental allergic reaction can turn your fun house party into a nightmare in an instant. We're not telling you this to discourage you from offering eats at your upcoming event. But allergies are certainly something to consider when planning your party food menu. Take the time to reach out to your party guests in advance and take inventory of any sensitivities they might have. This can be a time-consuming process, but it's a necessary investment to make if you want a stress-free evening.
In the same vein, dietary restrictions are another thing to consider when planning your party food selection. Caused by cultural, religious, and moral factors, some of your guests might have qualms about eating a certain type of food like pork, combining meat and dairy products in the same meal, or meat in general. While these restrictions aren't life-threatening, considering them as a sign of respect for your guests is a must. You don't have to reinvent your entire menu to suit these dietary restrictions, but offering a few vegan, vegetarian, halal, or kosher options at your party is something that any considerate party host should do.
Food Preparation & Planning Tips for the Perfect House Party Menu
Now that you have a general idea of how your party will look and what restrictions you need to consider, it's time to start planning your food! Here are some things to consider:
Planning Your Menu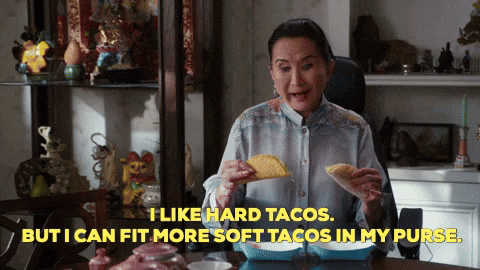 When it comes to house party menus, there are three general types of setups you can have: a traditional setup, a buffet setup, and a hybrid setup. 
Having a traditional setup means you create a customized plate for every person. A great example of the traditional setup is a steak dinner, where you cook each guest's meal to their preference. While this is the most intimate food setup, it can quickly become overwhelming if you have more than a handful of guests.
A buffet setup works great for large parties. Instead of making a plate for each person, you simply create several foods in bulk and have your guests help themselves! Buffets are a great way to cut down on your food costs when hosting a large party because you can use bulk ingredients to create large batches of food at a relatively low price.
Look at the size of your guest list and choose your party menu setup accordingly to ensure your event is a success!
Balancing Food and Drinks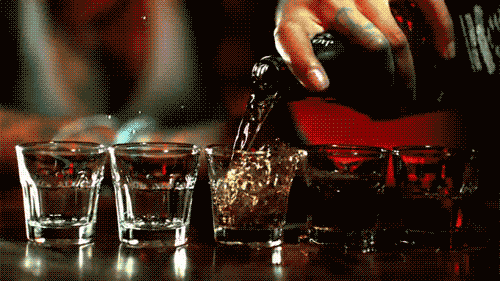 The food you have at your party will be heavily impacted by the drinks you offer. If you plan to have a lot of alcohol at your party, it's a good idea to include some high-fat foods on the menu. This is because fatty foods help to slow down the absorption of alcohol into the bloodstream, meaning that your guests will be able to enjoy a couple of drinks without becoming inebriated too early in the night!
If you're offering stiff drinks at your party (like vodka shots, tequila, or neat whisky), you should also consider having some snacks to mellow out the kick of the alcohol. These are typically cold hors d'oeuvres with a strong taste – often including foods like olives, onions with vinegar, and pickles – that help to counteract the harsh aftertaste of high-proof alcohol and create a smoother drinking experience. These "snacks" might not sound like tasty things to eat on their own, but many people love their taste after taking a shot of hard liquor or spirits.
Other Great Ways to Supercharge Your House Party
If you're planning to host a house party, designing your food menu is a great place to start; but food alone doesn't make a party. If you want to throw a celebration that your guest will remember for a long time, you need great music and party entertainment. 
Unfortunately, everyone has slightly different music tastes. When it comes to choosing a playlist for your party, it's impossible to please everyone – the same goes for selecting party games to play at your shindig. Luckily, AUXGOD has the answer to both of these problems with our party music card game! 
AUXGOD is this year's hottest party game that combines improv, trivia, and karaoke into the perfect activity for your upcoming event. Teams face off to pick the best songs and decide who has the best music taste once and for all! When you play AUXGOD, your guests have a chance to showcase their musical tastes, and you can enjoy the evening without having to play DJ for the entire night!
If you want to make some new memories with friends and family, there's no better way than with AUXGOD. Whether you're a Soca & Dancehall lover or Hip Hop & RnB addict, we have the game for you! Every AUXGOD card is beautifully designed and reinforced with a gloss coating and linen thread to withstand even the rowdiest of celebrations. So whether you're hosting an intimate get-together with your closest friends or throwing the party of the century, AUXGOD has got you covered!
Throw a shindig everyone will remember and become a party music hero. Browse our collection of game decks and join a community of passionate fans who can't get enough of this epic new party game! Click here to visit our shop and get started with AUXGOD now!
---