Top 5 Party Cocktail Recipes
The best refreshments to offer at your next house party.
A party without drinks is like a car without an engine: It might look great on the outside, but it's not going anywhere anytime soon. If you want your next house party to be a memorable one, you need some drinks. 
Alcohol helps people loosen up, get in the party mood, and adds to the vibe of a celebration. Of course, there are the common party drink staples like beer and shots. But what if you want to make your event a bit more unique? 
In this AUXGOD guide, we'll give you a list of our top 5 party cocktail recipes that you should include at your next event. Whether you're throwing a classy cocktail party, or a summer shindig by the pool, we've got a drink recipe for you!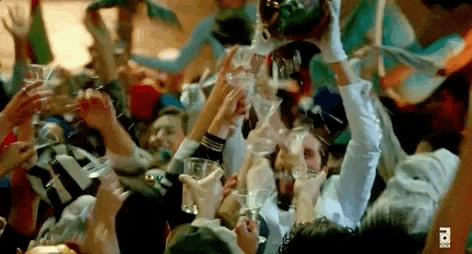 1) The Punch Bowl
No party beverage list is complete without a mention of the good old punch bowl. What makes this party drink special is how straightforward it is to make. Simply mix some spirits, carbonated water, and fruit juice together in a large container, and have your guests help themselves.  
If you're hosting a large house party, the punch bowl is a delicious and refreshing way to cut back on costs and prep time for your drinks. Because of all the flavorful fruit juice in the beverage, you can get away with using some lower-quality, cheaper alcohol – making this the ideal drink for hosting large parties on a budget!
The punch bowl can be offered at any celebration, but it fits in best with a pool party theme. So don't forget to include this delicious refreshment when planning your next summer shindig!
2) The Margarita
The margarita is one of the most popular cocktails in the world. It can be made with many different types of tequila, triple sec, and lime juice. The drink is typically served on the rocks or blended with ice.
A margarita is a cocktail made from tequila, orange liqueur (Triple Sec), lime juice, and salt. It may also contain other ingredients such as lemon or grapefruit juice, water, sugar or simple syrup, and ice cubes. The drink is named after a seaside town in Mexico called Margarita Island, where it was supposedly invented in 1941 by bartender Don Carlos Orozco at his bar Rancho La Gloria.
This simple, four-ingredient drink is an excellent middle ground between a mild cocktail and a shot of hard liquor; and it's a must-have at your next shindig!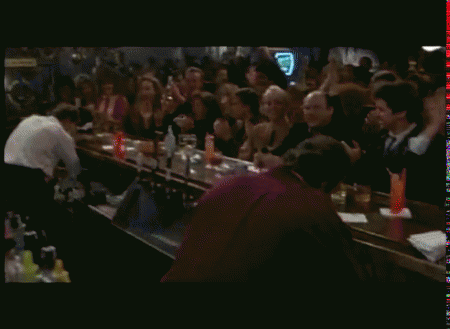 3) Dark N' Stormy
In the mood for an uncommon and distinctive drink? The Dark N' Stormy is a classic beverage that has been around for decades. Despite being one of the most popular drinks in Bermuda, it isn't as popular as the other cocktails on this list. But that doesn't mean it isn't delicious!
The Dark N' Stormy contains dark rum, ginger beer, and lime juice. It is usually served with ice in a highball glass with a wedge of lime or lemon. The drink is typically garnished with an orange slice or a sprig of fresh mint. Give this unique cocktail a try at your next event, and your friends will be talking about it for a long time to come!
4) The Mojito
The mojito is a classic drink that has been around for centuries. It was created in Cuba as a way to help people stay cool during the hot summer months.
The mojito is a refreshing cocktail composed of white rum, sugar, lime juice, and soda water. It's super easy to make and tastes fantastic. The ingredients for this cocktail may vary depending on the country where the drink is being made. For example, in Cuba, they commonly use cane syrup instead of sugar because it's easier to get a hold of. 
What does this mean for you as a party host? That you can improvise and create a mojito with common household ingredients – making it the ideal after-hours drink to wrap up your house party festivities!
5) Gin and Tonic
The gin and tonic cocktail is a classic, old-fashioned drink that is loved by many. It has a refreshing taste with a slight sourness and a fine bittersweet aftertaste.
The drink was invented in the 1800s when British Army officers in India began mixing their favorite gin with quinine-based tonic water. The drink was popularized during the British Raj when it became the most consumed mixed drink in all of Britain!
The gin and tonic cocktail might be over two hundred years old, but it's still an amazing way to add some class to your next gathering. Did we mention that the gin and tonic is also incredibly easy to prepare? You only need three ingredients!
Simply combine a 2:1 mix of tonic water and gin in a glass, throw in a couple of ice cubes, and squeeze in some lemon to taste. Offer this timeless drink at your next house party, and it will quickly become a shindig staple!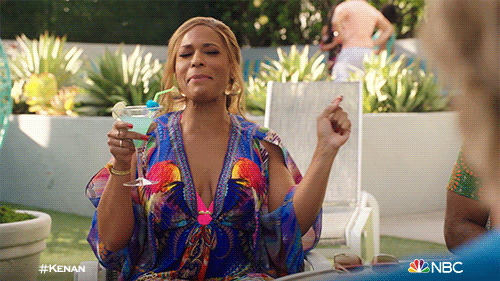 Drinks help get your party started, but if you want to make your event one to remember, you need to find a way to keep your guests entertained. You need a party game like no other – one that revolutionizes shindig activities once and for all. In other words, you need AUXGOD!
AUXGOD is 2022's hottest music party game that combines improv, trivia, and karaoke into the hottest party game of the season. Teams of party guests face off to pick the best songs and decide who has the best music taste once and for all! If you want to make some epic new memories with friends and family in 2022, there's no better way than with the AUXGOD music card game. Whether you're a Soca & Dancehall lover, Hip Hop & RnB addict, or Country Music fan, we have the game for you! 
Ready to get started? Click here to visit our shop and order your AUXGOD deck today!
Although we might be a bit biased towards our game, our loyal fans aren't! Look at the "word on the street" and what people are saying about AUXGOD:
---