Top 5 House Party Planning Tips
Hosting a party? Here are 5 simple tips to throw the best one ever!
There's a house party coming to town and you're the host! Although the prospect of throwing a house party for your friends and family is exciting, it can also be a stressful ordeal. Between entertaining your guests and making your celebration affordable, a lot goes into planning your perfect house party. 
Luckily, the AUXGOD team is here to help! The AUXGOD family has hosted and attended its fair share of parties. As such, we've also picked up on a couple of party planning and hosting best practices along the way! Whether you're hosting an intimate dinner or a full-blown pool party, here are five tips to help you get the most out of your celebration while maintaining your peace of mind.
1. Find Your Budget
In the olden days, the privilege of hosting a party was reserved for the wealthy upper class of society who could afford extravagant feasts and over-the-top activities. These days, anyone can host an awesome party for their friends and family. But that doesn't mean that budgets are nonexistent. 
The best party is the one you can afford. In other words, there's no point throwing a lavish shindig if it's going to put a hole in your wallet! In fact, some of the best party themes can be done on even the stiffest of budgets. Just because you don't have hundreds of dollars to spend on your celebration doesn't mean you can't host a party that everyone will remember!
If you want to get the most out of your party, you first need to establish your budget. Once you know how much you can afford to invest into your celebration, it will create a guideline for your choices of theme, food, drinks, and entertainment. Personal finance might not be the first thing that comes to mind when hosting a shindig, but defining a budget is a crucial aspect of planning a party everyone will enjoy!
2. Create an Epic Theme
Choosing the theme is one of the most important decisions when planning a party. Because it sets the tone for your party's food, music, decorations, and so on, your theme selection can make or break the success of your event. Luckily, picking a theme for your party is easier than it seems.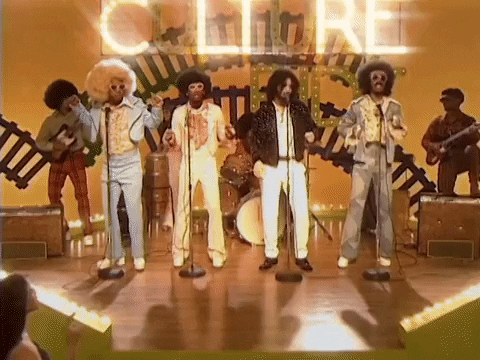 The best thing about picking a party theme is that it can be anything that captures your group's interests and preferences. From the good old throwback party or murder mystery to newer, more unique ideas like a "cowboy honky-tonk" or casino-themed celebration, the theme of your party is all about creating an interesting atmosphere for your party guests.
To pick a theme for your upcoming house party, start by looking at the budget you established in the previous tip. Once you have a good idea of your spending allowance, you can choose your party theme accordingly. Some themes are super-affordable, while others can get a bit more expensive, so understanding your budget is the first step. After that, choose a theme that you and your guests will enjoy. You can either think of a totally unique concept or check out our blog about the Top 10 Party Ideas for 2022 for some inspiration!
3. Invite the Right People
If you're like many people, you don't just have one friend group. There's a good chance that you have a couple of different groups of friends who share varied interests and temperaments. If you're the type of person with a lot of amigos, you need to make sure that you invite the right people to your party. Not everyone in your mix of friends will enjoy the same theme. If you're throwing a loud and proud celebration, your introverted friends won't be very likely to have fun. 
Look at your party theme, foods, beverages, and activities, and be judicious with whom you invite to your party. Because you're a good friend, you'll want to invite everyone! But summoning people to a celebration they won't enjoy is like putting the wrong type of fuel in your car – a recipe for disaster. 
When it comes to deciding how many people to invite to your house party, we suggest keeping your guest list between 10-25 friends. This way, you have enough people to organize games and keep conversations going, but not so many that your house turns into a zoo!
4. Get the Details Right
With planning parties, as with most things, the devil is in the details. In other words, small changes can have a huge influence on the success of your party. Here are a couple of easy-to-miss features you should keep in mind when planning your party:
Food and Beverages
When it comes to planning the menu for your party, your snack and drink options will depend on two things: your theme and your guests.
First, your refreshments should match your theme for maximum engagement and immersion for your guests. For example, if you're throwing a futuristic-themed shindig, don't serve your guests a boring meatloaf and beer! Instead, find creative ways to make your food and drinks fit the theme of your party.
Second, you need to keep your guests in mind when picking snacks and refreshments. Look at your guest list and take note of any dietary restrictions caused by allergies or religious beliefs. Nothing kills a party faster than someone having a possibly fatal allergic reaction in your living room! A little bit of consideration can go a long way when it comes to planning your party.
Timing
This part is pretty obvious, but it's worth mentioning. Your party needs to fit the schedules and lifestyles of your guests. Reach out to some of your guests and pick an ideal date and time for your party. In general, the best time to host a party is on a Friday night. Most people will have the weekend off, and you'll also have the perk of avoiding any weekend noise limit bylaws in your city!
5. Entertainment. Entertainment. Entertainment.
If you take anything away from this brief guide, let it be this: entertainment is everything. Boredom will kill your party in the blink of an eye if you don't make sure that your guests are engaged in the festivities.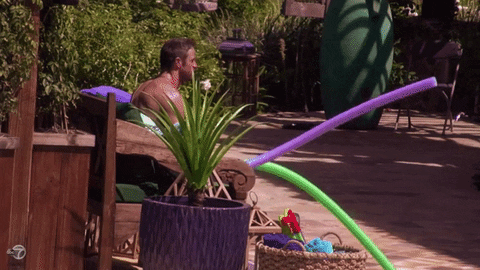 There are many different activities and party games you can play at your event, but the best way to get your friends on their feet is with a deck of AUXGOD cards! AUXGOD is the new music card game that combines improv, trivia, and karaoke into the hottest party game of the season. Teams face off to pick the best songs and decide who has the best music taste once and for all! 
If you want to make some new memories with friends and family, there's no better way than with AUXGOD. Whether you're a Soca & Dancehall lover or Hip Hop & RnB addict, we have the game for you! Did we mention that every AUXGOD card is beautifully designed and reinforced with a gloss coating and linen thread to withstand even the rowdiest of celebrations?
Make your next party one to remember. Click here to visit our shop and get your AUXGOD deck now!
---