3 Ways to Have a Great House Party
Take The Club Home: 3 Ways to Have a Great House Party
Hosting a party is always a daunting process. You have to invite guests, plan activities, prepare food and drinks, decorate, and everything in between. As a party host, the pressure is on you to make your event fun and memorable for all of your guests – and that's no small task. 
Is it time for your next party? Don't worry. The AUXGOD team is here to help! We've gathered some of our best tips and tricks to make the planning process easier. From choosing a theme to picking music and games to get your guests engaged, we've got you covered. Ready to throw the party of the decade in four simple steps? Here's how you do it!
1. Pick a Killer Theme

Planning a party is an exciting and potentially overwhelming experience. One of the most difficult decisions you have to make when party planning is choosing the perfect theme. A theme sets the tone for your event and offers guests a memorable experience that they will remember long after the party has ended.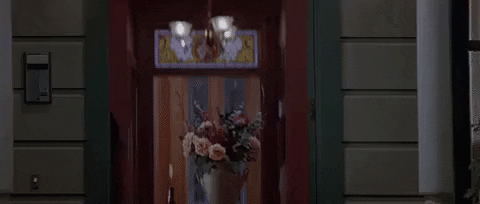 Thinking of a party theme can be a real challenge. Here are a few ideas for brainstorming the perfect mood for your celebration:
Get Seasonal 
The seasons of the year are always changing, but the holidays are what make them memorable. Whether it's Halloween, Christmas, or the middle of summer these different times of the year all have their own unique vibes that can be used to create an effortless party theme!
Is it summertime? Use bright colours and summery drinks to bring out your home's hidden beach party vibe! Stuck in the middle of winter? Throw on that ugly Christmas sweater, break out the eggnog, and party the night away with holiday cheer! 

Get Nostalgic

Almost everyone looks back fondly on the "good old days" – simpler, worry-free times when facemasks were for surgeons and Brooklyn didn't have organic farmers' markets. Those times might be in the past, but you can still give your guests a taste of bygone days by creating a nostalgic party theme!
Break out your boom box, neon tracksuit, and pair of retro J's – it's time for a throwback. Throw on your favourite mix of 90's hip-hop or 80's pop, and get ready to have a great party!
Get Inspired
All out of ideas? The answer to your party planning problem might be hidden within your music playlist. Grab some headphones, relax, and listen to some hits from your favourite artists!
Music helps us to create and experience emotions that can be difficult to express in words. It's a universal language that transcends language barriers and connects people from around the world. Songwriters have been making lyrically-rich music for decades. Their songs can sometimes provide the perfect spark for coming up with a catchy party theme!

2. Get People Moving
When it comes to party planning, the most common mistake is not getting your attendees involved. Nothing is more frustrating than a gathering where everyone just sits or stands around awkwardly. If you want your guests to have a good time, get them engaged and moving!
One way to do this is by shifting some furniture and setting up a dancefloor for your guests to get their groove on. Another way to get people moving is by spacing out your activities and giving your guests a reason to move from place to place. 
Party planning isn't just about inviting people and playing music. It's about creating an environment where it's effortless to have fun!




3. Perfect Your Music
Parties are a lot of things: fun, spontaneous, sometimes even a bit messy. But what's one thing that parties aren't? Silent. Throwing a party without music is like having a car without an engine – your neighbours will appreciate it, but you won't get anywhere. 
If you want your party hosting efforts to be a success, you need the right music for the occasion. Look at your party theme and guest list. Pick tunes that get people on their feet and into the partying mood. Better yet, let your guests be the deejay and pick their own songs! 
Whether it's your custom playlist or a surprise dance battle, make your party memorable by picking out some great tunes!

4. GAMES, GAMES, GAMES *BONUS TIP*
If you're experienced at party hosting, you'll know that nothing gets your guests more engaged than playing some killer party games! There's only one problem: people are tired of playing the same old games at every party they attend. After all, you can only play beer pong so many times before it starts to feel like a chore. Your guests want something new – something that lets them show their personality. You can't get that by throwing ping pong balls into solo cups.


That's where we come in, and that's why we created AUXGOD! AUXGOD is a party music battle game that's guaranteed to get your guests off the couch and on the dancefloor! Do you think your music playlist is better than your friends'? It's time to put it to the test at your next party! Don't know how to play? Click here to visit our rules page!
Get creative and introduce your guests to a new game they've never heard of.
GRAB A COPY OF AUXGOD TODAY!
---